What is Body Repair?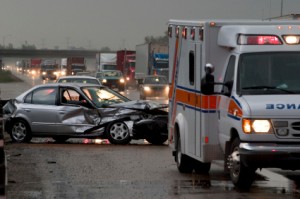 Auto Body Repair restores a damaged vehicle back to its original condition. Collision Repair entails repairing or replacing damaged automobile parts and properly matching the paint color on the vehicle.  Also repairing and understanding electrical and mechanical systems and vehicle frames.
Some of the processes used in Auto Body Repair are shop safety, automotive body construction, tools, welding, sheet metal repair, frame straightening, repair materials, adjusting body panels, painting and refinishing, and estimating the cost.
Auto body repair also deals in welding light-gauge motor vehicle body panels and under-frame structures. The mechanic might have to learn to repair minor and major accidents and corrosion damage, and measure, realign and repair upper body and under-frame structures.
The variety and type of auto body repair materials and tools varies with the type and size of the damage. Bondo creams and hardeners might necessitate reinforcement with fiberglass for larger holes and dents in the body.